For those that may not have been around at the time or have forgotten one of the gaming gems of the late 90s!
Forza Horizon 3's Hot Wheels Expansion looks like it was made with the involvement of someone that had a picture of me on their desk, and said - "Let's make something he'd be excited for because no-one is capitalising on a remaster of Turbo Racing".
Hot Wheels: Turbo Racing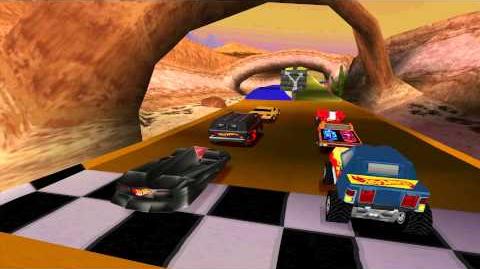 I'm looking forward to this one! Hopefully, some of the soundtrack will come with it.
Ad blocker interference detected!
Wikia is a free-to-use site that makes money from advertising. We have a modified experience for viewers using ad blockers

Wikia is not accessible if you've made further modifications. Remove the custom ad blocker rule(s) and the page will load as expected.